Welcome To Camp Nazareth!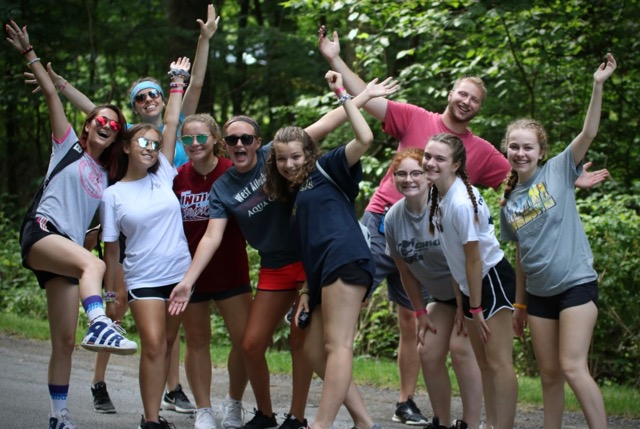 We would like to welcome you to the website of Camp Nazareth Retreat and Conference Center. Camp Nazareth, located in Mercer, PA, has been serving a variety of groups and hosting many different events since 1977. It has hosted religious camps, sports camps, weekend retreats, school meetings, marriage retreats, band camps and other events during its 36-year history. We invite you to call or visit us to see how Camp Nazareth can meet your group's individual needs.... Learn More >>
Take a Video Tour of Camp!
Diocesan Summer Camp 2019

FAMILY CAMP - May 31-June 2
FAMILY DAY - June 2
Week 1: July 14-20 Pittsburgh, Mid-Atlantic, Tri-State and Washington D.C. Deaneries
Week 2: July 21-27 New England, NY, NJ, Florida and Canada Deaneries
Week 3: July 28-Aug 3 Johnstown, Pocono, Southern Tier, Youngstown and Chicago Deaneries
REGISTRATION OPENS MARCH 1, 2019
Latest News - Click Title To Read More.
Thursday, May 03, 2018
Camp Nazareth is pleased to announce its sixth annual Family Camp at Camp Nazareth this year in conjunction with Family Day. The event is exactly what it sounds like. Families "camping" together in the Camp cabins and participating in a weekend of services, games, discussions, activities and challenges that are all designed to help families deepen their relationship with God and with one another.
Friday, January 26, 2018
MERCER, PA -- Just after the New Year, Camp Nazareth received a tremendous amount of equipment to make its Annual Science and Nature Camp an even better experience for those who will attend in 2018 and in the years to come. A total of 49 new microscopes were received. These included 24 compound microscopes, 24 dissecting microscopes and 1 Clinical Laboratory Microscope (an oil immersion scope). In addition, the Camp also received 2 digital eyepieces with USB cables, 24 prepared slide sets and 10 binoculars for the outdoors. In all, an incredible gift which will allow the Science and Nature Camp to do even more with the study of and simply wonder of God's beautiful creation.
Countdown
Social Media
Photo Gallery
Video Gallery
Events Calendar
Support Us!